LEARN MORE!
Learn more about
Jew's Harps:
Support the
Jew's Harp Guild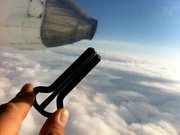 The International Jew's
Harp Society on
FaceBook
Contact Information
Credit Card Order by Phone:
208.841.8780
(10am-6pm Pacific Time USA / Monday - Saturday)
We regret that we cannot return International phone calls
Use our Secure Online Order Form

Pay Pal accepted after confirmation of items in stock - we'll send you our PayPal information

HOW TO ORDER ON OUR SITE
Use our Order Form link at the top and bottom of each page for mutliple items
(opens a new tab/window) or the BUY NOW button for specified individual items.
We hope to implement a shopping cart sometime soon.

Pay by Check or Money Order
Mouth Music.com - PO Box 2939 Sun City, CA 92586

We urge those sending checks or money orders to use the USPS
Delivery Confirmation Service to ensure your order has arrived.
Electronic mail

Information: MM Feedback
Webmaster: MM Webmaster

You are visitor

We had 138961! before the counter stopped working.
(We're working on it)
---
Policies
Delivery
Domestic (USA) -1st. Class - US$ 4.00 first item and US$ 2.50 each additional
3-7 days
Domestic Priority - US$ 6.50 first item and US$ 2.50 each additional 2-3 days


Canada - US$ 9.00 under 13 oz (1-2 items). - US$ 3.00 each additional item


International US$ 13.50 under 13 oz (1-2 items). - US$ 3.00 each additional item
(Payment of any import duties, taxes or tariffs are the responsibility of the purchaser.)
Due to increased airport and mail service security, the US Post Office suggests we should
not expect delivery of any boxed item that will go through customs to be less than 30 days.
Insurance is REQUIRED for International orders exceeding US$ 50.00
per US Post Office Insurance rate charts
Mouth Music will ship most orders within two business days of confirmation of payment.
(Personal checks may require a week to clear.)


Special order items will be delivered per agreement.


Mouth Music ships orders via the United States Post Office.
Special arrangements can be made at additional cost.

Delivery signatures may be required for insurance or confirmation.


Customer will be informed by e-mail of items back-ordered or no longer available.
We will inform you of the expected delivery date of back-ordered items and give
you the option of canceling the order of said item. You will not be charged for
items no longer available.


We use recycled shipping materials when possible.
Payment
Payment may be made by personal check, money order, or
credit card (Visa, MC, Discover, AmEx).
Pay Pal Accepted after confirmation of items in stock
(confirmation of payment required before shipment.)


Personal checks must clear before delivery. Sorry no CODs.
Return and Replacement
For sanitary reasons, Mouth Music instruments may not be
returned once used.


Mouth Music will exchange any items which arrive in unusable condition.
Written notice (e-mail or letter) of defective items must be made by the
customer to Mouth Music within two weeks of receiving the order. Please state
the nature of the defect, and the condition of the packaging on arrival.


Mouth Music will ship replacement items upon receipt of returned items.
Mouth Music will pay return shipping cost of replacement items to customer.


Due to the nature of many of our products Mouth Music does not offer any
guarantees above that which the maker / manufacturer offers. However,
we will do our utmost to contact the maker/manufacturer on your behalf
should a problem arise.


Mouth Music is not responsible for items which are damaged due to mishandling,
accidents, acts of Gods, or other conditions out of our control.
Confidentiality
All transactions are kept strictly confidential.


Mouth Music does not release our customer information
to any mailing list or other entity.


We use Secure Internet Services (SSL)
Disclaimer
Due to the nature of many of our products, Mouth Music is not responsible for any injuries
which may result from the use, or mis-use, thereof.
Prices and availability are subject to change without notice